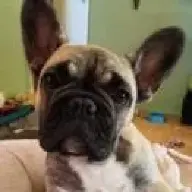 Joined

Aug 1, 2013
Messages

424
Reaction score

14
Hi Everyone....
Well I can't believe it already but our girl just turned 5 months old... So I have been thinking and trying to do research about how to handle her first heat...
First of all I have never owned a female dog, and secondly we have only had males from rescues so they have always been neutered as young as possible for obvious reasons. So this is all brand new to us and don't know much at all.

Does anyone have any advise or a good article to read on a puppy going into their first heat? What should I be prepared for? Do I need to purchase anything for her in advance? How will my 2 neutered male dogs act towards her when this is going on?

Lastly we do not plan on breeding her. We thought about it but decided with lack of time and devotion to breeding it is best to leave it to the professionals (Our breeder/vet was going to allow us to breed under her guidance and mentoring if we wanted to). What is the best age to eventually spay a french bulldog?

Any advice and expertise is well accepted!! We need all of it that we can get...