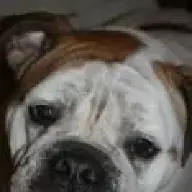 Joined

Apr 23, 2013
Messages

1,283
Reaction score

8
:christmas5:
First Annual Ornament Exchange
:christmas5:
How it works:
Sign up here on this topic, and please tell us about your Christmas tree! Once you sign up, you will get a confirmation email asking for your shipping address.
Shortly after November 9th, you will get a Personal Message from [MENTION=24]MamaAndi[/MENTION] to confirm your participation and give you the name of the member you will be making or purchasing an ornament for. Make sure you read all the important information below before signing up!
**Important Information**
•Do not sign up if you do not plan to participate!!.....We don't want any member left without their ornament!
•Members who live in Canada or outside the USA will try to be matched up as best as possible with other members who are also in their area. Please be prepared to spend additional costs on postage if needed, just in case your ornament exchange is outside of your country.
•The ornament exchange is meant to be a surprise, so please do not tell which member you have
•Ornament amount should be in the $10-$20 range.
•Instead of purchasing an ornament you can also make one, however you wish to do it is entirely up to you!
•Your ornament needs to be shipped before December 5th!
•Post pics and share your ornament in the official sharing thread that will be stuck to the top in the French Bulldog Talk forum.
How do I sign up?
Just reply to this thread with the following information:
1.) Reply to the thread to join in the fun!
2.) Confirm you have read and understood the event Important Information above.
3.) Next, tell us what country you live in.
4.) Lastly, tell us about your Christmas tree colors!
Deadline for Sign Ups is Sunday, November 9th!!
Last edited: