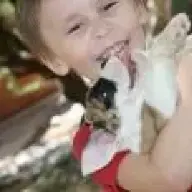 Well-known member
Staff member
Joined

Apr 6, 2013
Messages

2,090
Reaction score

37


Nothing says cute more than Frenchies during the holidays. So let's see those cute holiday photos!

If this is the first page you are viewing on our forum, then I really must tell you more about our site before you go! We have a lot of fun here with many events, discussions, polls, and articles. We welcome all members or if you have a question about your Frenchie's health or care, we are happy to give whatever advice and experiences we can share. We hope you check out all our different forums and share your bully experiences with us! :up:
Rules:
Only one photo per user in each contest category please! If you submit more than one photo we will choose one from your entries.
After December 22nd, 2013 we will no longer accept entries.
All photos will be posted within the 4 Paw Members board, and the 4 Paw Members will vote for their favorite photos until the last day of that month.
Winners and Runner Ups will be announced on January 1, 2013.
Once you enter your photo in this contest you are giving French Bulldog News and Petcurean permission to publish it on their website, social media and newsletter correspondence, and possible future items such as calendars and greeting cards.
Your photo must belong to you. Copyright laws forbid you from entering a photograph that was not taken (or taken with your camera to clarify) and the photo must belong by you.
You must be a registered member of French Bulldog News to enter.
Winner
of this contest will receive the following prizes:
Free Calendar
Free LIFETIME 4 Paw Membership
Photo will be featured on our Home Page as Frenchie of the Month
Photo will appear in our Photo Contest Archives
Photo will appear in our newsletters
Photo contest award for their user profile
To enter, please reply to this thread with your photo!
Click HERE to learn how to easily add a photo!