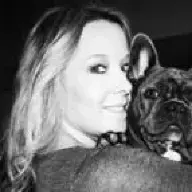 Joined

Nov 10, 2013
Messages

750
Reaction score

12
I'm not sure if I'm supposed to ask this or not, but I'm really curious how much you all spent for your frenchies and I'm wondering if they are more expensive here in California or maybe they are just expensive overall as a breed. I know normally they do need help to reproduce with artificial insemination and then the puppies are generally born C sectioon making the cost of the puppies more for sure. But I have seen people charging up to $15K for these guys which I think is nuts!

I spent $2000 for Ollie. His breeder wanted $2500 and I told her my spouce put a limit on me of $2000 but that I would pay cash and she agreed, but after the health issues he had I'm wondering was it such a great deal? The blue fawn's typically go for $3000 -$4000 online.

Don't feel obligated to answer, im just curious did you all have to save to buy your frenchie? I definately did, but I can't ever see myself without one now!