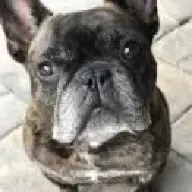 Joined

Apr 6, 2013
Messages

7,882
Reaction score

224
1/15 update -- so the short of it, us being so overwhelmed, exhausted an plain brain numb- neither me nor Lewis picked up on or remembered what the side effects of the Tanovea were.... sigh! It turns out every issue we were experiencing with Beau over the last two -three weeks was a side effect... he hit 5 of the 6 at high levels. Lethargic, loss of appetite, diarrhea which could or couldn't be can't really say either way, but it was 10x worse. When I explained everything to our oncologist, she immediately said we will not continue on this protocol. So, we are back on Elspar for this week with a recheck next week to see how he responds and then determine next steps. She is otherwise happy with how his system responded and today she asperated the one node that still is being stubborn and said all she is seeing is blood and fat cells, but never said if he was in remission. we'll know better next week.

I'll be 100% transparent, so others learn for us, PAY ATTENTION to the listed side effects!! Over these last 3 weeks, there were a couple times we did not think Beau would wake up in the morning that is how lethargic he was and the other issues were that severe. We didn't connect the dots to them being side effects, it wouldn't have changed anything, but maybe we would have dealt better or called to see if there was anything more to help him. Yes, we did take him to our regular vet to check things out, but again... two different facilities and they may send each other the "chart/reports, it is still up to us as pawents/owners to READ everything and connect those dots where you can. lesson learned!

He is more himself the past two days, even eating his normal raw food. We'll see what tomorrow brings on how he responds to going back to Elspar.