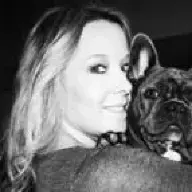 Joined

Nov 10, 2013
Messages

750
Reaction score

12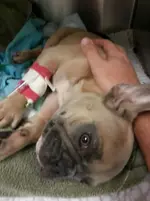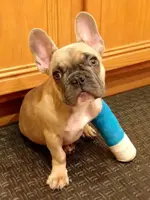 I have a few ideas on how to work with Oliver on this subject, but I wanted to see how many of you might have other ideas. I just love picking other peoples brains and learning from one another! So, Oliver jumped (more like flew) down only 2 stairs and landed on the 3rd on his left elbow breaking it, about 8 weeks ago on September 23. Since then he has been afraid to walk down steps. Now due to his size I have been carrying him up and down. We had a baby gate at the bottom of the stairs and our teen boy removed it and that's how Oliver was able to get up the stairs. My teen (18) daughter ran after him and Oliver thought it was a game and so when he reached the top of the stairs he whipped around and went to run down and that'w when he hurt himself.
Ok - so the question. How many of you have had to teach your frenchies to walk down stairs and at what age did you do this? Oliver is going to be 6 months on Nov 24 and I think he's big enough to learn to walk down by himself, but of course I'm the over protective mommy and I am worried he will hurt himself! So my plan is to put his harness on him and teach him one step at a time holding him up at first and using a treat to encourage him to walk down. We have 4 steps and a landing and another 4 and a landing and then 5 to the bottom, so it's broken up, but I'm still really nervous about it. It was a tramatic night for me. I was just sure he would hurt himself on the stairs that's why I had baby gates up. But of course I can't control everything all the time (no matter how hard I try). He screamed for 2 mins straight. He would not stop even when my daughter scooped him up. It took my spouce taking him and talking to him to get him to calm down. I just can't go through that again. Everyone was crying and the vet bill for the orthopedic surgeon was $4000. Now nothing is too much for my baby, and I was never so grateful for the pet insurance.
I'm long winded....so thoughts? Suggestions? Advise? All are welcome!