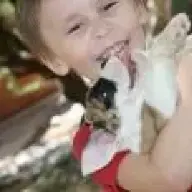 Well-known member
Staff member
Joined

Apr 6, 2013
Messages

2,090
Reaction score

37
This tutorial is about User reputation.
What is user reputation? Well, the more you post and share, the more your reputation increases. Here is the full details.
NOTE: The user reputation button is at the bottom of every post and is a PINK HEART:



If you see a post from someone that you feel should increase their reputation, just click this Heart button. You will be given the option to place a short comment about why you are giving reputation to them.
If you get any reputation, you will get a notification of a "New Like".
The more reputation you receive, the more points (reputation power) you have. So people with high reputation give more points than people with low reputation.
You can view your posts that have received reputation by click on "settings" at the top of the forums.
Noone else can see this area but you, it is a part of your personal profile information. When you give a helpful post or reputation to someone, this is the only area where you can view the details of whom may have issued it to you. This is also where you will see your current reputation power. Remember, you must first get reputation to gain reputation power.
If you become a 4 Paw Member, you will have two additional benefits to user reputation. You will be allowed to give negative reputation, and you will also be able to see which users have given you reputation. You can also see the "Reputation" tab in member profiles.
CLICK HERE
to find out more about being a 4 Paw Member.
As a final note, user reputation is meant to be fun and not hurtful, so those who have the ability to give negative reputation, please do it with caution.